CONSULTANCY SERVICES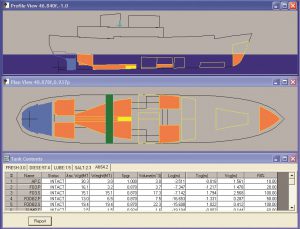 Our experience is show through the service we offer
Hydrostatics and Cross curves calculation and stability analysis of vessels.
Service as superintendent during ship`s repairs and dry docking.
Analysis of invoices.
Calibration of tanks by software.
Cranes and port machinery inspection.
Ship's modifications.
Calculation of fixed pitch propellers.
Project of new vessels under 61 m length.
Towing and salvage plans.
Magnetic Compass Calibration.
Barges and Vessels anchorage plan design.
Rigging plans.
Preparation of Manuals & Booklets
Rigging plans
Ship Security Plan
Fire control and Safety Plan.
Technical Drawings.
Garbage management plans.